CROC Moscow
5 block 1, Volochaevskaya St., Moscow, 111033
Phone: +7 (495) 974-22-74
Fax: +7 (495) 974-22-77
E-mail: cloud@croc.ru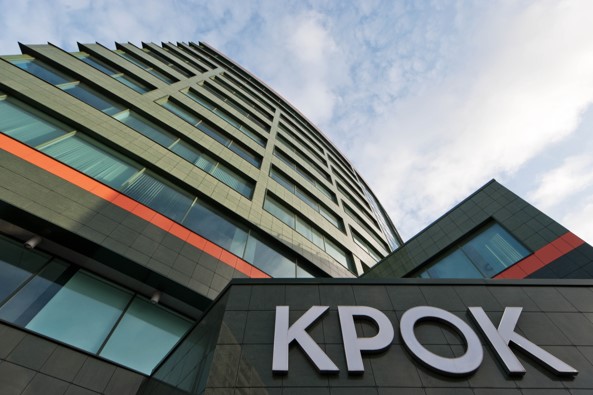 Directions

On foot from Ploschad Ilyicha/Rimskaya metro station
Total distance from metro station to the office is a little over 1 km (a 12-minute walk).


There is only one exit from the platform at the Ploschad Ilyicha and Rimskaya metro stations. In the underpass:
Ploschad Ilyicha metro station — walk out of the glass doors, turn right and walk upstairs, to the street;
Rimskaya metro station — walk straight out of the glass doors, heading to the exit of the Ploschad Ilyicha metro station. Follow the street signs to Zolotorozhskaya Street, Zolotorozhsky Val.
After walking upstairs to the street you will find yourself on Rogozhskaya Zastava Square with the large retail center (Obuv Grandcity) and a number of other stores and cafes to your left.
As soon as you are on the street, walk straight for about 120m towards the railway line (right in front of you). There will be an underpass under the railway line (under the Serp & Molot railway platform). Walk downstairs.
When you exit the underpass, turn left and walk 400m (about 5 minutes) along Sr. Zolotorozhsky Lane to reach Volochaevskaya Street.
Turn right at the intersection with Volochaevskaya St. and walk another 550m (about 7 minutes).
To your right, you will see an 11-storey semi-circular dark green building with orange lines and a sign above the entrance: КРОК Информационные технологии (CROC Information Technologies). Walk through the rotating glass doors to the lobby of the ground floor. You are here!
By car
Turn off the Third Transport Ring (to the right before the tunnel) via Krasnokazarmennaya Naberezhnaya and Krasnokazarmennaya Square to Volochaevskaya St.
Corporate transport
You may also use our corporate transport service: a white shuttle with a cartoon crocodile image in the window will take you to CROC's office. It stops on the right, not far from the underpass under the railway line. Please always ask if the shuttle goes exactly to CROC, since other company shuttles also stop there.
Shuttles follow a schedule (subject to change):
In the morning from 9 am to 12:30 am — every 10 minutes
In the afternoon (until 6 pm), the interval can be rather long (about half an hour to an hour), so it is better to go on foot
In the evening from 6:10 pm to 10 pm — every 10 minutes