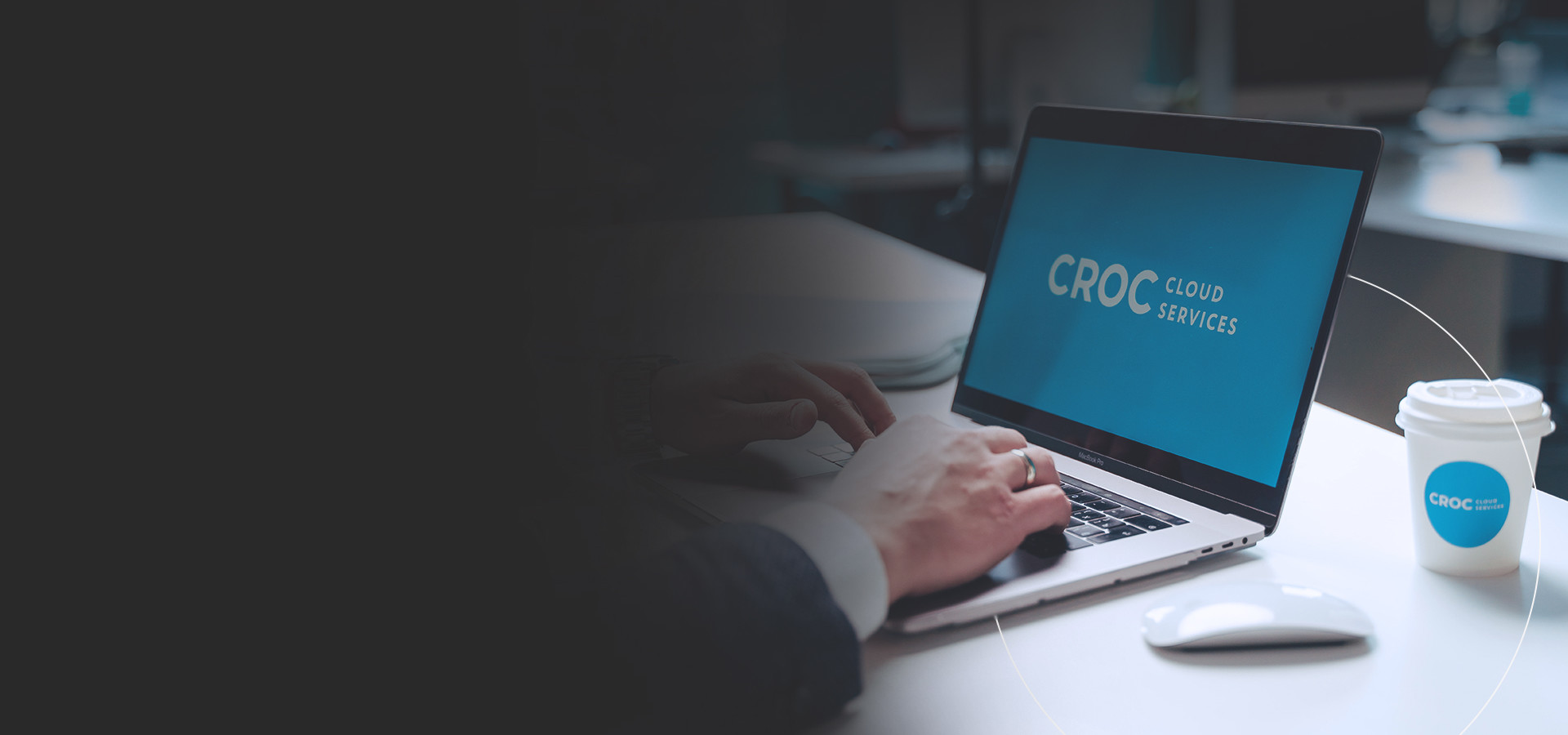 CROC DISK
Secure and user-friendly corporate file exchange service for data storage and collaboration.
Key Features
Access from any device
Access CROC Disk via a user-friendly web interface, Windows app, or iOS/Android mobile app.
Shared access
Organize files in corporate and private folders. Access to folders is provided to both certain users and user groups, with flexible access privilege configuration being possible.
Link management
Use public links to share files with external parties and special parameters to limit access to files.
Version control
CROC Disk supports an unlimited number of document versions and manages collisions when users collaborate on files.
Offline access
CROC Disk is available offline and automatically syncs the data when connected to the Internet.
Administration
CROC Disk allows corporate account administrator to configure account settings; invite/delete/block users; track user activities; and manage public links and files published for collaboration.
Fault tolerance
Two geographically distributed data centers with 99.982% availability underlie the CROC service deployed in the public cloud.
Use Cases
Regular remote work
Users can access files online, regardless of their physical location. CROC Disk facilitates working on documents and ensures proper control over all business data.
Frequent exchange of large files
A link to a file is sent, not the file itself, which guarantees delivery and reduces email client load.
Stringent data security requirements
The service infrastructure is ISO/IEC 27001 certified. The data is transmitted using an encrypted https connection and access passwords, while all user actions are logged.
Import substitution requirements
CROC Disk has a domestic software kernel designed to create data storages optimized for large businesses and public enterprises. The service stores the data in Russia.
FAQ
What storage space is available on CROC Disk?
User is provided with an unlimited storage space.
How is user access to files controlled?
Users are authenticated via email or standard LDAP, with your service administrator being able to configure access privileges.
How much does the service cost?
You can get a free trial for 30 days. Subsequent monthly payments will depend on the number of CROC Disk users.
Any questions?
Fill in the form and a CROC expert will get in touch with you soon
CROC Cloud Services is a standalone CROC business unit that offers cloud and managed В2В services.
12 years
in the cloud market
750+
customers across various industries