There were a lot of changes in CROC Cloud this autumn. We were busy coding and released new features faster than we were able to inform you about them. We promise to close this gap and keep you updated so that you could use every new feature ASAP.
This digest covers significant latest updates that we missed to announce. For starters, you can use the new AWS Provider 3.15.0 compatible version 0.13.5 of Terraform. And there is more.
Highly available Kubernetes cluster
Kubernetes cluster now can run in a high availability mode. In this mode, three master nodes are created. Each master node can take over cluster management when one of them fails. Elastic IP address is automatically assigned to one of the running master nodes if the master node to which it was assigned fails. This helps to keep Kubernetes services available to users.
Worker nodes can now run in placement groups. In this scenario, instances on which worker nodes run are distributed over several computing nodes, and if one fails, only a few pods and containers will be lost. This feature also enhances fault-tolerance of Kubernetes cluster.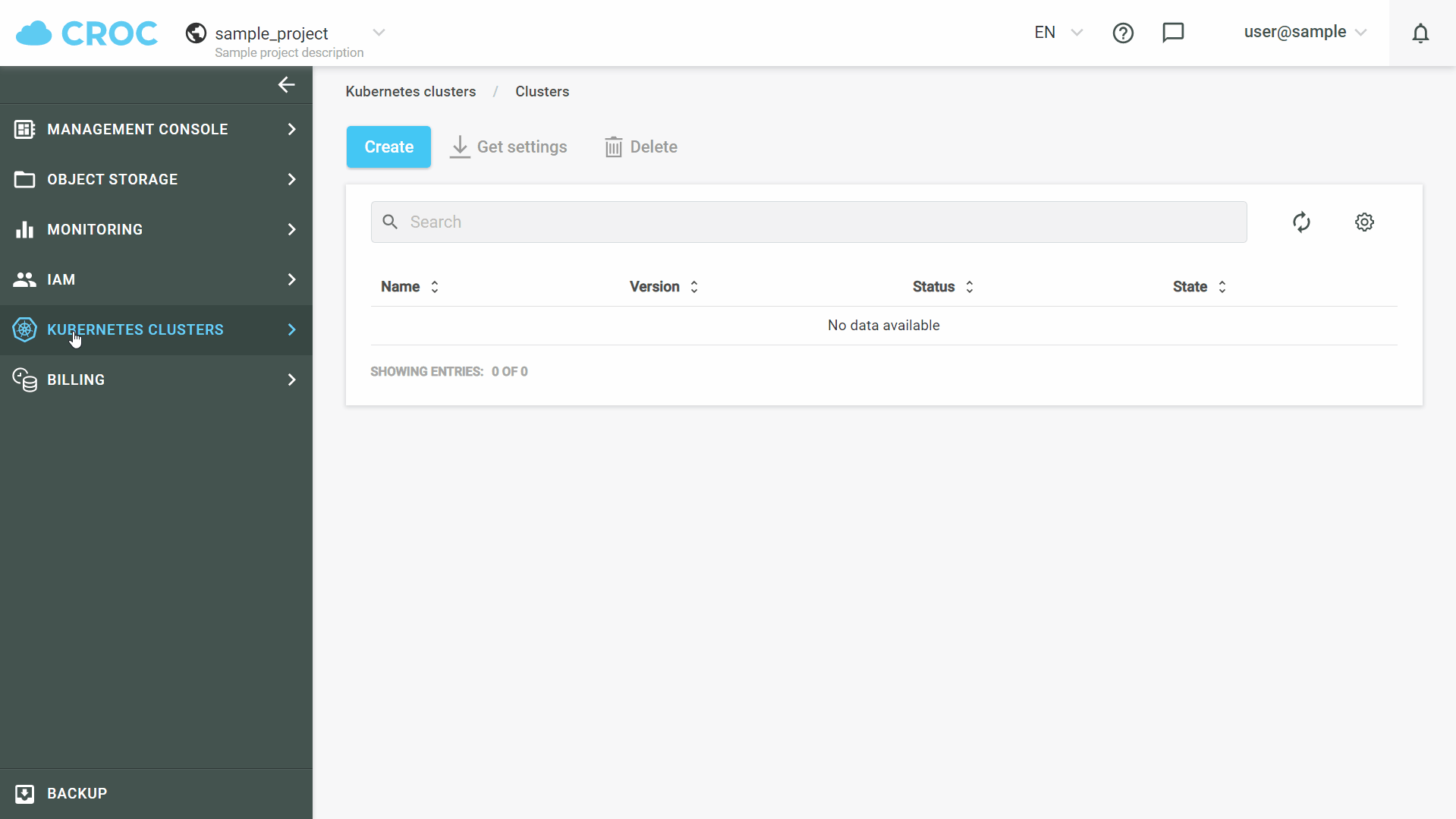 The failed master node still needs to be restarted manually. Automated recovery of failed masters will be available in upcoming updates of the CROC Cloud platform.

Renaming virtualization types
Virtualization types have been renamed in the Web interface and API methods:
kvm-virtio with VirtIO device support is now hvm (default value);
kvm-legacy without VirtIO device support is now hvm-legacy.
Now, API methods RunInstances, ModifyInstanceAttribute, and DescribeInstances use hvm and hvm-legacy values. If you specify virtualization type explicitly when you call these methods, then you should use the new values.

Other new features
Getting quotas via API
You can always check the limits for cloud services in the Web interface console in the section IAM –> Quotas. Also, you can now use the DescribeAccountAttributes method to get quotas through API.
Postman support
You can use Postman to test CROC Cloud EC2 API and check how it works. We have added a collection of API calls (more details here). And we also provided instructions how to download, configure, and use Postman.
Instance filtering in billing
Now, it is easier to compare pricing for instances with the desired performance. Instances in the section Billing –> Tariff can now be filtered by vCPU number and memory size.
Object search by prefix
If you need to find objects in an object storage, you can search it by prefix in the bucket.
If you have any questions or comments on cloud updates and performance, please contact us via support portal support.cloud.croc.ru or email at cloud_support@croc.ru.