It is as easy as ABC to choose a virtual machine (VM) for a specific workload now.
The Instance wizard introduces a new step, Instance Type, where you can use filters to select the optimal VM by family, processor generation, vCPU cores, and RAM size.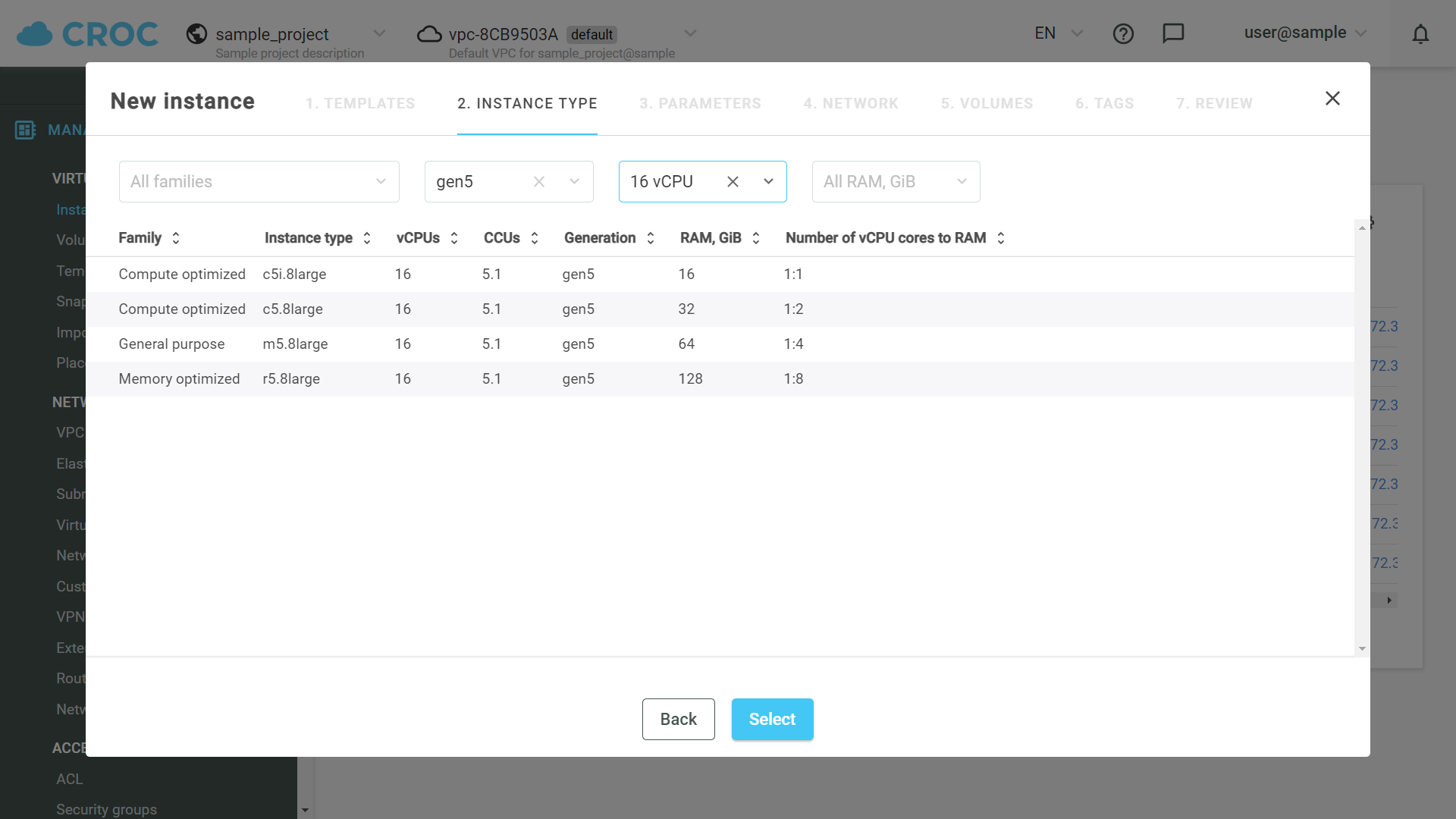 You won't have to memorize the designations of dozens of instance types available in CROC Cloud. The entry for each instance type in the Instance Type step now contains a list of all characteristics. Moreover, you can sort out VMs by instance type, CCU, cores-to-RAM ratio, etc.
If you have not enough or too much capacity for your workload, you can quickly find an appropriate instance type to run it by using sorting and filtering on the instance page: click the edit icon next to the Instance Type entry on the Information tab. Don't forget to stop the instance prior to changing its type.
If you have any questions or comments on cloud updates and performance, please contact us via support portal support.cloud.croc.ru or email at cloud_support@croc.ru.