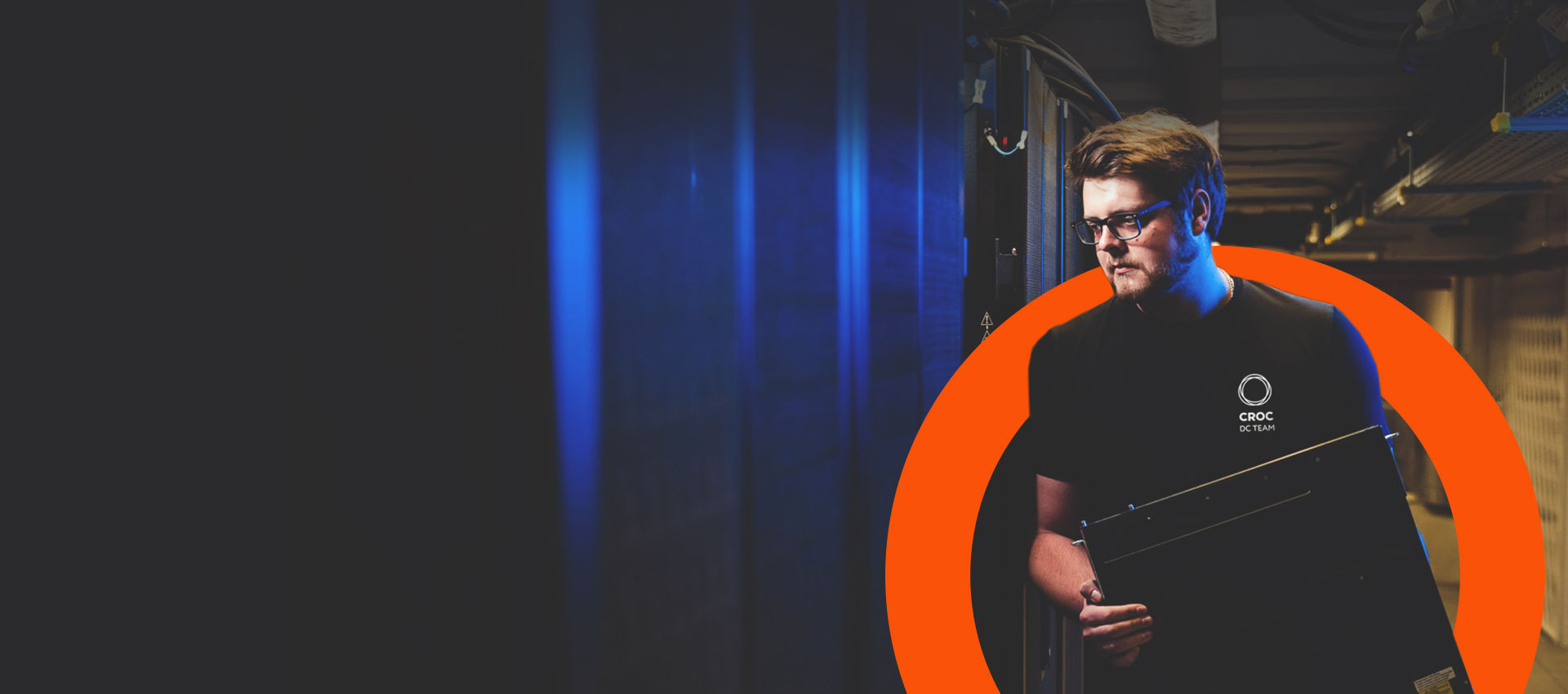 Cloud storage
Reliable and low-cost object storage for unstructured data of any volume
Key features

Compatible with Amazon S3 API
CROC Cloud's object storage is compatible with Amazon S3 in terms of software interface and thus can be managed by the same standard tools as used for Amazon S3.

Virtually unlimited scalability
A storage can be scaled up to tens of petabytes, while its capacity is regularly extended as the available space is occupied.

Distributed storage
Three data replicas are stored in three autonomous data centers, which guarantees data integrity even if the two data centers fail.
Simple management
Manage millions of objects easily by using name prefixes and tags, as well as object distribution among buckets.

High performance
Simultaneous request ensure the required performance if data is downloaded and uploaded by multiple clients at the same time.

Reliable protection
Authorization, flexible management of access rights to buckets and objects, versioning and protection of files from deletion ensure access control and secure data storage.
Use cases
Backup
Write backups to an object storage using the S3 protocol that is supported by most of the popular backup systems and tools.
Archival storage
With versioning, you can store several variants of the same object made at different time, while S3 Object Lock protects data from intentional or unintentional deletion.
Static website
You can assign a domain name to the website. The access can be provided via both HTTP and HTTPS. TLS certificate can be presented by the user or generated automatically.
Big data storage
Large capacity and fast access enable you to use the object storage as a data lake for analytical systems.
Streaming multimedia
With support of simultaneous requests, an object storage can keep multimedia files for live streaming.
Specialized storage
Object storage is a good choice for long-term retention of logs, registers, software packages, and Docker Registry.
How to get started
Step 1
Create an account
Contact us to get a trial or production account
Step 3
Create a bucket
Configure the bucket and upload files
Step 1
Create an account
Contact us to get a trial or production account
Step 3
Create a bucket
Configure the bucket and upload files


IT infrastructure support and monitoring services
FAQ
What is the difference from Amazon S3?
The S3 object storage is implemented, supported and developed by CROC Cloud Services and based on an open source solution, while being compatible with Amazon Simple Storage Service (S3) API in terms of software interfaces. However, we do not support all the Amazon S3 methods; you can find the exhaustive list of the supported methods
in the documentation.
What data can be stored in S3?
You can store any types of unstructured data in the object storage, including documents, html pages, images, videos, volume images, event logs, etc., which means almost any file. However, an object storage is not good for databases or non-static files, to which data is continuously written.
What do you mean by «virtually unlimited capacity»?
Object storage is a multi-user service with hardly predictable utilization. As a provider, we monitor the available space and add new drives to guarantee that there are enough space for writing new data.
What is the difference between the management via web interface and API?
Web interface is handy when it comes to basic actions with buckets and objects such as to create or remove buckets, upload or remove objects, allocate access rights, enable versioning and set up the access to a website. API allows you to employ more management capabilities. When operating the S3, you can use command line utilities (AWS CLI, S3cmd, and Rclone), utilities with a graphical interface (Cyberduck, WinSCP) and various SDKs for common programming languages (python-boto, AWS SDK for JavaScript, etc.).
How is data backed up?
Every object is stored in the three independent data centers. The object is replicated to the data centers in sync when being written. In other words, when the writing of the object is complete, all the object replicas are saved in the three different availability zones.
What is data upload and download speed?
We cannot give a definite answer to this question. The speed of reading and writing depends on many factors, including an upload or download method (single-thread or multi-thread), the amount and size of files (many small files or a few large files), data source/target (CPU performance, disk throughput). Generally, if you upload large files in parallel from a powerful computer with fast disks, the transfer rate is usually limited by the channel bandwidth only.
Can data be accessed via a dedicated channel?
To put it shortly, yes, it can. If you have your equipment installed in one of our data centers, we can connect it to the cloud storage via a dedicated channel. If you have a dedicated channel to your equipment, this channel can be employed to access our object storage directly.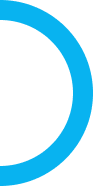 Any questions?
Fill in the form and a CROC expert will get in touch with you soon
CROC Cloud Services is a standalone CROC business unit that offers cloud and managed В2В services.
12 years
in the cloud market
750+
customers across various industries