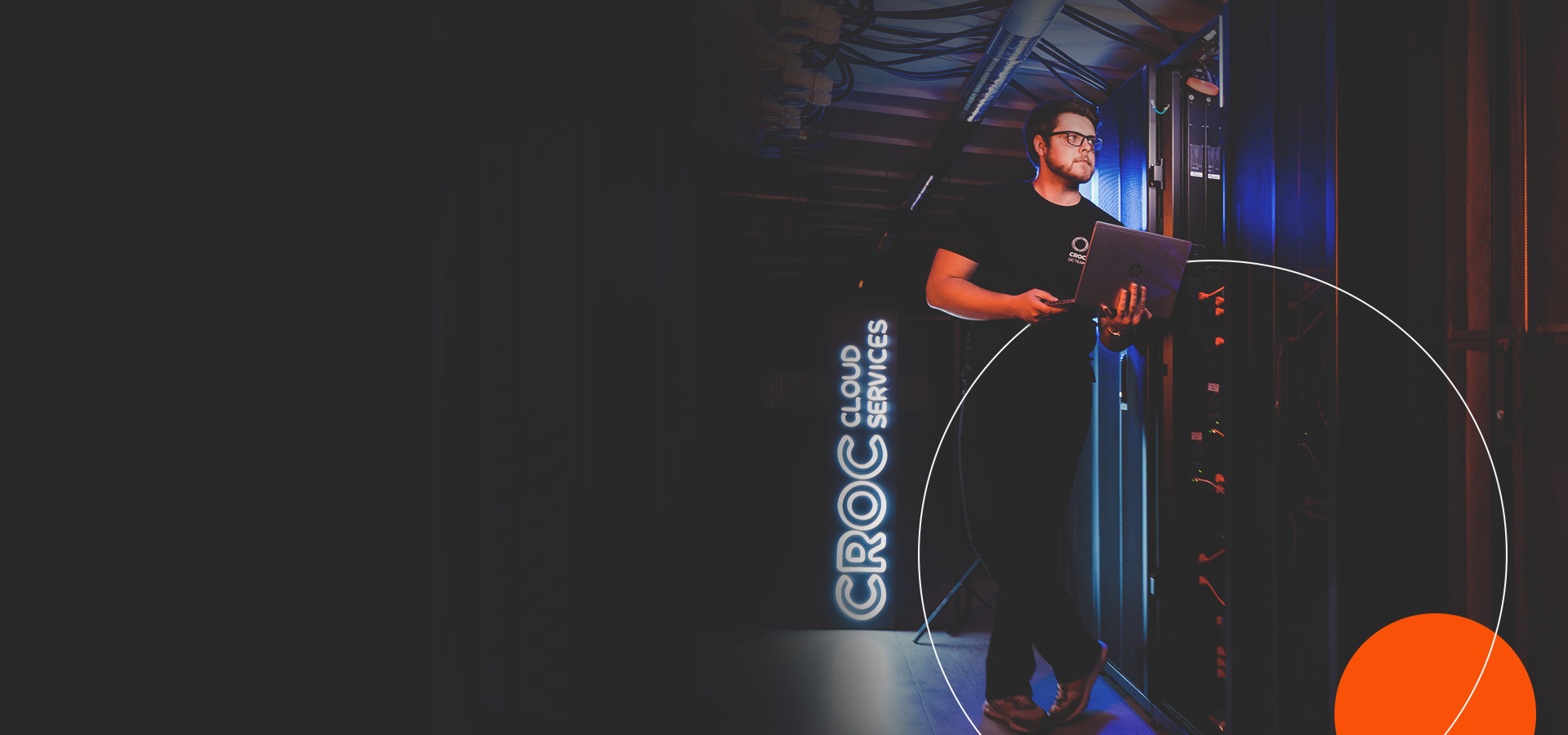 Key features
Seamless migration
The use of the same virtual platform VMware Cloud Foundation in the cloud and corporate data centers ensures quick workload migration from/to the cloud without modifying the architecture. User-friendly management Centralized management of all virtual resources via web interface and API, using VMware vCloud Director 10. Disaster recovery We can create a DR architecture based on the two geographically distributed CROC's data centers, using VMware vCloud Director Availability. Backup Backup and data recovery using Veritas NetBackup and CloudBerry Backup.
VM high availability
VMware vSphere High Availability minimizes app downtime thanks to automatic restart of virtual machines if OS or equipment fails.
Advanced network options
VMware NSX-based virtual networks allow for load balancers on VMware NSX Edge, cross-site and client VPN, firewall, NAT and access channel of up to 10 Gbps.
CROC Cloud Services is a standalone CROC business unit that offers cloud and managed В2В services.
12 years
in the cloud market
750+
customers across various industries